LandUseUSA is a team of professional consultants specializing in real estate consulting, with a focus on place-based Target Market Analysis (TMA), Downtown Market Strategies, and Land Use Economics. Our clients typically include state agencies, communities, urban and town planners, and private developers. We often collaborate with professional planning firms to help demonstrate the economic viability of new master plans, comprehensive plans, site plans, and related community planning efforts. We also help developers identify the highest and best uses for their unique real estate projects.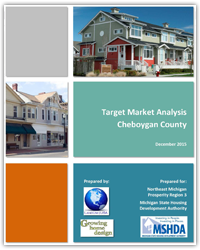 Residential TMA
The Target Market Analysis approach is most often applied to residential land use categories and housing units. LandUseUSA completes residential TMA's across the nation, including many of Michigan's Prosperity Regions. In fact, Regional TMAs were either recently completed or underway in Regions 1, 2, 3, 5, and 8. Local studies have also been completed for Muskegon, Newaygo County, Holland, Jackson, Lansing, Washtenaw County, and Flint. Copies of these reports are available upon special request.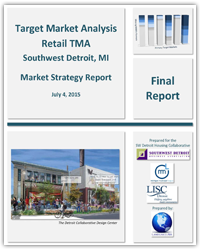 Retail TMA
LandUse USA also conducts Target Market Analysis for retail categories; and most recently completed studies for the City of Ludington in Mason County and Mexicantown in Southwest Detroit. The Ludington study identifies strategies for leveraging downtown vacancies and pulling shopper traffic that is being intercepted by an over-supply of national chains along commercial corridors.
The Mexicantown study focused on opportunities along the Vernor Highway and in downtown Springwells Village. It also addressed local perceptions that gentrification could attract more chain stores, making it increasingly difficult for local merchants to thrive. Study results have been used to guide an award-winning plan for the Vernor Crossing project, and a copy is available upon request.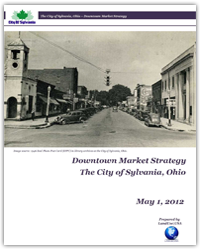 Downtown Market Strategy
Supply-demand and gap studies for downtown districts and downtown development authorities. Focuses on downtown tenants, including commercial, office, entertainment, and recreational venues.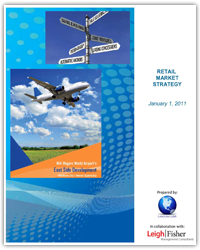 Retail Market Strategy
Supply-demand and gap studies for commercial corridors and planned retail projects of all sizes. Focuses on all retailers, including anchors, national chains, big-box formats, and destination stores.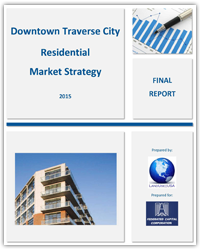 Residential Market Strategy
Supply-demand and gap studies for a variety of specialty housing formats, such as detached houses, student dormitories, independent and assisted living, adult and retirement communities, etc.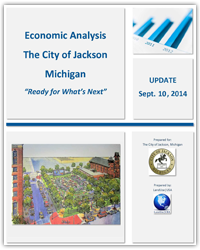 Economic Growth Strategy
Supply-demand and gap studies for business campuses, industrial parks, and employment centers. Focuses on anchor tenants and major employers in industrial, office, medical, and related industries.